Joshua Kuntz Research Fellowship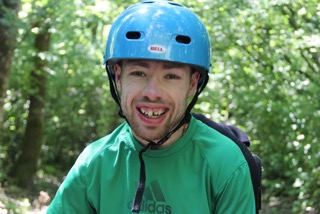 The Joshua Kuntz Research Fellowship will fund IPAK Research Fellows focused on the analysis of public health data to inform policy and medical practices. Founded in 2021, the Research Fellows' peer reviewed studies will impact the general awareness of how public health policies and medical practices impact all persons. Your monthly donation via this page will support objective research via this unique Fellowship. Donate Today!
About Joshua Kuntz
Joshua Kuntz is a young man who lived with the unintended adverse effects of a vaccine. Josh was permanently injured by a DPT shot at five months of age and developed a life-long seizure disorder. Josh passed away on February 16, 2017.
Josh's courage and powerful presence inspired many people who were touched by his journey through disability. Josh inspired his father, Ted Kuntz, to write about his experience of learning to make peace with his son's disabilities. Josh's story, and these powerful teachings, are captured in "Peace Begins With Me'.
In honour of Josh Kuntz, The Institute for Pure and Applied Knowledge (IPAK) is very pleased to announce the creation of the 'Joshua Kuntz IPAK Research Fellowship'. This is an award to encourage and reward integrity in vaccine science and medicine.
The best way to support this type of activity is a small monthly donation. Hit "Donate Monthly (Best Option)" and join others who are supporting the conduct of objective research via this unique fellowship. To donate one-time, click HERE.