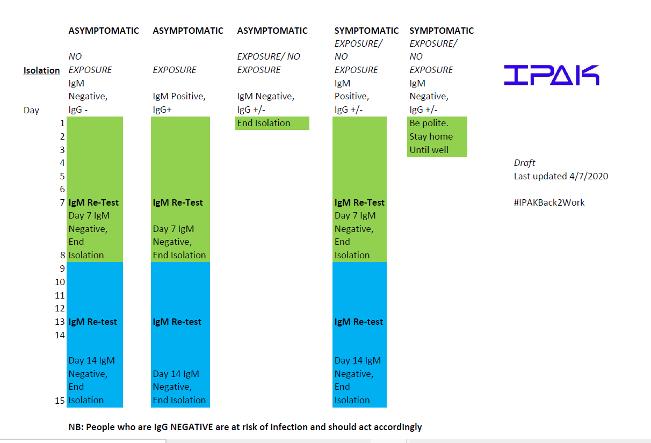 IPAK COVID-19 Biodefense Strategy Statement - 3/23/2020
The current situation in terms of the exponential increase in the number of cases of COVID-19 and deaths from this infection, the lost opportunity for the medical community to be ready, school closures, the isolation-in-place, the loss of income, general disruption of how our society functions, and the awesome losses in the private sector were all utterly avoidable and can be traced directly to the Center for Disease Control's decision – which it continues to make – to refuse to adopt an already validated test from Germany.
The fact that the public and the medical community alike have even now not been told the exact nature of the flaw, or flaws, in CDC's test, is profoundly unacceptable.
We are deeply concerned that false negatives continue to drive the rate of spread of SARS-CoV-2 in the United States.
We urge all laboratories to use validated, non-CDC test kits.
These events demonstrate that the centralization of risk detection, surveillance, modeling, diagnostic testing and public health policy in one location, with one culture, and limited human resources places US national security at Risk.
These events have proven CDC to be unskilled, unresponsive, redundant and, in reality, a dire threat to public health during a pandemic in which accuracy and timeliness of responsiveness is critical.
Major US Universities and Hospital Systems all house talents in diagnostics that are vastly superior – and that are also, by definition more diverse. Decentralization of public health responsibilities is highly recommended.
For reasons related to national security, CDC should no longer promote its test, nor should it serve as a centralized "validation" center for testing for infectious diseases.
Those involved in the decision to refuse the validated test from Germany should resign. Those who have misinformed the public and Secretary Azar, and thereby the President of the United States, should resign.