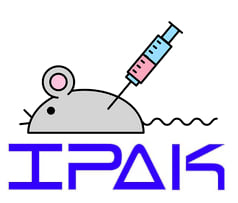 In 2011, the FDA published a mathematical exercise that was suppose to provide evidence that aluminum doses in vaccines are "safe". This study, call the Mitkus study, actually did nothing of the sort. The study used information on toxicity from a cherry-picked study, misinterpreted by the CDC, of oral doses of oral forms of aluminum fed to adult mice. The Mitkus study proceeded by assuming the chronic toxicity from exposure could be averaged across three body compartments, and over 365 days. To this day, US FDA has never published a pediatric dose limit for aluminum in vaccines for children.
We have.
At IPAK, our research, focused on whole-body toxicity, has revealed not only repeated instance of acute toxicity of aluminum in the CDC's pediatric schedule, but also extensive, chronic toxicity in the first year of life. We established a reason-based pediatric dose limit (PDL) of aluminum in 2018, which we updated in 2020, and our findings are clear: a median birthweight newborn infant in the US can be expected to be in whole-aluminum toxicity between 70%-100% of their days in the first seven months of life.
We have called upon the FDA to reconsider their recommendations. Silence.
We, and many others, have called upon FDA to conduct dose escalation studies of aluminum hydroxide in infant mice, as the FDA has been doing for other vaccine adjuvants.
Silence.
So now it's up to you.
IPAK invited, and has received, a research grant proposal from The University of British Columbia to conduct Phase 1 of dose escalation studies of aluminum hydroxide in infant mice to assess the effects of such dosing on behavior, neurodevelopment, and overall health.
The proposal was sent out for peer review, and sent back to UBC. It was updated and returned.
The IPAK Board hasvoted that we proceed to fund this project pending public donations.
So now it's up to you. This study is not possible without your support.
If you want the public to know the actual whole body dose toxicity of aluminum in CDC's pediatric schedule,
(1) Donate.
(2) Share this page.
(3) Host a zoom call and tell everyone you know that this study will not be possible with their support.
To donate, click on the mouse below.
We will have public health policies based on Science, thanks to you.
All donors to this project will receive a copy of the research proposal.
GOAL 1: $150,000
Donated to date (updated daily): $1210.00
.